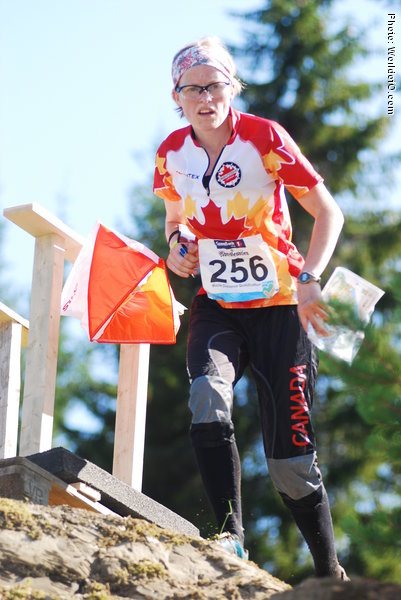 Tomorrow Louise Oram steps on to the forest of battle to show those Euros a thing or two about how to orienteer. The weather is anticipated to be deceivingly warm, around 20 degrees with a strange tendency of the clouds to never cover the stadium, which my massive sunburn can attest to.
Louise starts at 13:22 Norway time, which is in the +1 GMT timezone. She starts mid-pack, a great place with plenty of people in front of her and strong contenders behind her. Live tracking and streaming is available for 90 NOK from the WOC website, or live results for free also at woc2010.com, just click on "live centre". We also recommend worldofo.com's live blogging, get in to the action and chat with other O-fans, or hit attackpoint's discussion on the race.
The Canadian team will be out in full force and we know Louise will do really well and make us all proud, and hopefully, more importantly, herself proud.
My final words of advice were:
1) Kick Ass
2) Take Names.
Words to live by. Go Louise!